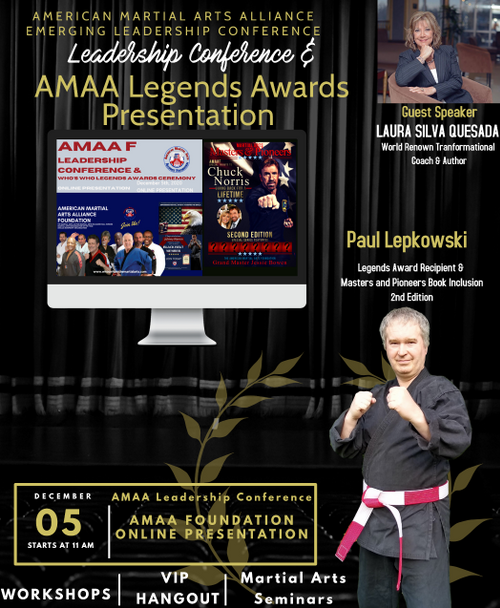 Hanshi, Paul Lepkowski
Hanshi Paul Lepkowski, founder of Iesu Karate Do and Iesu Bujutsu, has trained in the Martial Arts for more than 35 years and holds black belts in multiple styles.
Since beginning his martial arts training in 1984, Mr. Lepkowski has taught several hundred students in traditional styles, self-defense seminars, and at various martial arts conferences.
He is a 2018 inductee in the Philadelphia Historic Martial Arts Society Hall of Fame (PHMAS) and an inductee in the 2020 Second Edition of American Martial Arts Alliance (AMAA). In addition, he is featured in the 2020 Martial Arts Masters & Pioneers Autobiography Book and the AMAA Who's Who Legends Hall of Honors.
Hanshi Paul Lepkowski's current belt rankings are 7th Degree Black Belt IESU Karate Do and IESU Bujutsu, 6th Degree Black Belt Jujitsu, 6th Degree Black Belt traditional Taekwondo, and 4th Degree Black Belt Hapkido. He is a certified weapons instructor, self-defense instructor, and Christian Martial Arts Chaplain.